On Sunday 26th March, the award winners of Glasgow Short Film Festival 2023 were announced during the festival's award ceremony at Glasgow Film Theatre. The 16th annual celebration of short film wrapped up after a packed five day programme of events across the city.

BILL DOUGLAS AWARD FOR INTERNATIONAL SHORT FILM
The GSFF23 Bill Douglas Award for International Short Film was decided by a jury featuring ZDF/ARTE commissioner Catherine Colas, producer, writer and artistic director of Beirut Shorts Nicolas Khabbaz and director of the 2022 Bill Douglas Award winner Handbook Pavel Mozhar. 
The jury selected Lawrence Abu Hamdan for 45th Parallel. Lawrence receives a cash prize of £1000.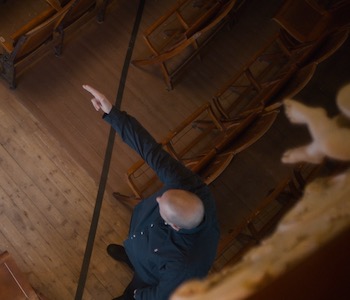 The jury said: "Without leaving a closed space, this film takes us on a journey around the world, exploring the concept of the frontier - its very absurdity, violence and injustice. Thanks to its coherent dramaturgy, and playful and precise use of staging and music, the film leads us to a deeper reflection on humanity and the prevailing political order."

A special mention was awarded to 2nd Person by Rita Barbosa. The jury said: "Not allowing a simplified classification, the filmmaker offers us an alienated yet empathic gaze at our society."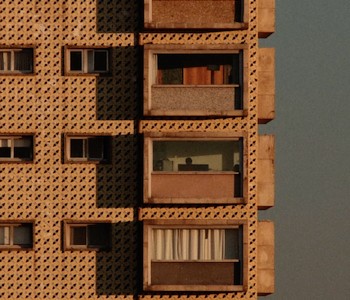 SCOTTISH SHORT FILM AWARD
The GSFF23 Scottish Short Film Award was awarded by a jury consisting of Girl director Adura Onashile, FilmFest Dresden co-director and Locarno Pardi di Domani selection committee member Anne Gaschütz and programmer and industry coordinator for Clermont-Ferrand International Short Film Festival Julie Rousson. 
The jury said: "We have chosen to celebrate a fearless, honest and rigorous film. We were deeply touched by the emotion driven by this very personal testimony, and surprised by the lightness of touch as we enter a film that does not prepare you either for its essence or conclusion.
To bear witness to the intimate dialogue through cameras that manage to subvert the normal gaze on such a subject matter was a revelation to the jury. The strength of the vision, the detail of a relationship, the commitment to overcoming a deep personal struggle was for us filmmaking at its most urgent, dynamic, heartbreaking and ultimately liberating." 
The Scottish Short Film Award 2023 goes to Clean by Miranda Stern.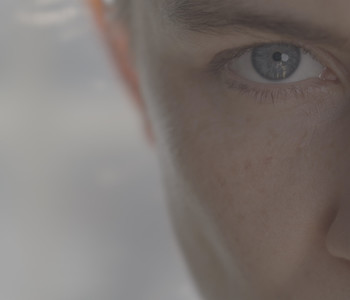 The jury gave a special mention to a film, "that really had a strong impact on us in its radicalism. We were very impressed by the strong and adventurous cinematic vision of the director, and their visceral film that felt like a unique and peculiar viewing experience.
We are trapped with characters in a never-ending loop and final descent into madness, finding its climax in what feels like the liberation of the female gaze. We are excited by the potential of the filmmaker's artistry, and are looking forward to her contribution to the future of female filmmaking." 
The special mention goes to The Möbius Trip by Simone Smith.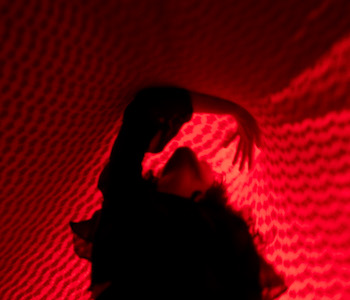 AUDIENCE AWARDS 
The GSFF23 International Audience Award was won by Jorge Cadena for Flores del otro Patio.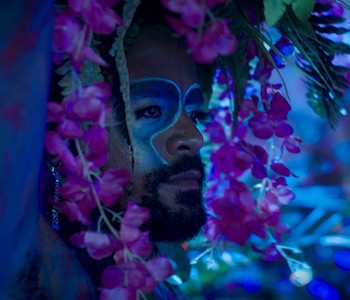 On 30th March 2023, GSFF23 announced that the Film City Scottish Audience Award was won by Fin Bain for Floored.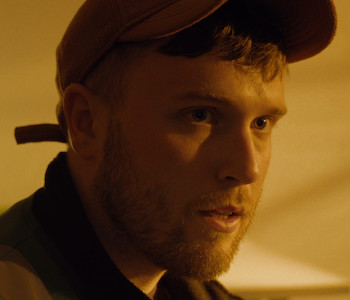 YOUNG SCOTTISH FILMMAKER PRIZE
The Young Scottish Filmmaker Prize, delivered in partnership with GSFF by Glasgow Film Theatre and Eden Court Highlands went to Practice by Jack Heydon and My Name is Beth by Sayee Gogate.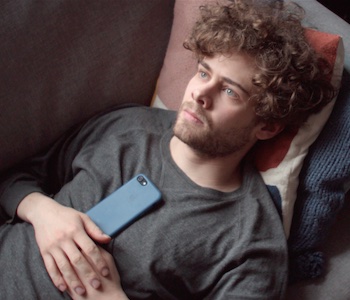 The prize is supported by the BFI Film Academy (awarding funds from the National Lottery) and in association with BFI Film Academy SCENE.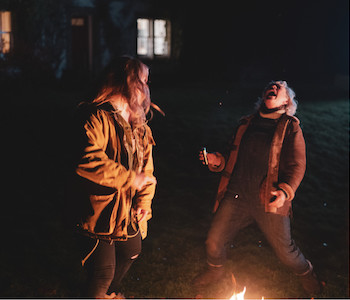 GLASGOW SHORT FILM FESTIVAL 2023
The 16th edition of Glasgow Short Film Festival ran from 22 - 26 March at GFT, CCA and Civic House with a packed programme including an opening night gala screening of OMOS, a celebration of Black Scottish performance filmed at Stirling Castle and in Puck's Glen which featured live post-screening performances from mezzo soprano Andrea Baker and cabaret artist Rhys' Pieces; the first Scottish screening of Soda Jerk's hotly anticipated new media mash-up Hello Dankness; a focus on contemporary Lebanese short films with a rare live performance from Beirut-based gender-defying queer dancer Khansa; a retrospective of award-winning artist duo Bárbara Wagner and Benjamin de Burca; wild world-building animations and cinematic existentialism through innovative A.I. collaborations and two very different journeys to Scotland undertaken for COP26.

Matt Lloyd, Festival Director said: "The 16th edition has not just seen a return to pre-pandemic audience numbers, we have in fact experienced public and delegate attendance at an unprecedented level. Against the backdrop of this energy and enthusiasm for emerging cinematic voices, I am really thrilled to see such exciting choices by both our juries and competition audiences. The award winners have made works that in different ways feel urgent, compelling and timely. Congratulations to all of them!"
A WORD FROM OUR FUNDERS 
Glasgow Life Chair, Bailie Annette Christie, said: "This year's Glasgow Short Film Festival showcased the very best in cinema shorts from Scotland and across the world, and its success demonstrated why GSFF has become such a renowned event. The prestigious awards this 16th edition culminated in recognised the quality and diversity of the film-making talent featured in a vibrant and varied programme. Attracting festival goers from near and far, its popularity is testament to the dedication and enthusiasm of the GSFF team who are to be congratulated on delivering an event which has further enhanced Glasgow's reputation as such a great city for international cinema and cultural events."

Sambrooke Scott, Head of Audience Development, Screen Scotland said:  "Congratulations to Matt, Sanne and the whole team on a stellar edition of the Glasgow Short Film Festival. Glasgow Short Film Festival have once again created a welcoming gathering point for filmmakers and audience to explore eclectic and vibrant stories, perspectives and visions.  Congratulations too to all the selected filmmakers in the programme, but a special mention to Miranda Stern and Lawrence Abu Hamdan for picking up the GSFF23 Scottish Short Film Award and GSFF23 Bill Douglas Award for International Short Film respectively."
THANK YOU
A special thank you to our GSFF23 team and volunteers for lending us their passion and dedication to deliver one of our most ambitious festivals yet. 
Finally, an enormous thank you to all our sponsors and funders who made Glasgow Short Film Festival possible:
Funders - Screen Scotland, Film Hub Scotland, British Council Scotland and Glasgow Life 
Supporters and Partners - CCA, Glasgow Film Theatre, Civic House, FilmCity Glasgow, Pro Sound Services, Illicit, Glasgow Film Office, FilmFreeway, INDY Cinema Group, The Clydeside Distillery, The Skinny, BAFTA, BIFA and ABAE 
Programme Partners - Beirut Shorts, Alchemy Film & Arts, ALT Kino, London Short Film Festival, Goethe Institut, Mental Health Foundation Scotland, Scottish Documentary Institute, Short Circuit, GMAC Film, Talking Shorts, LUX Scotland, Independent Cinema Office