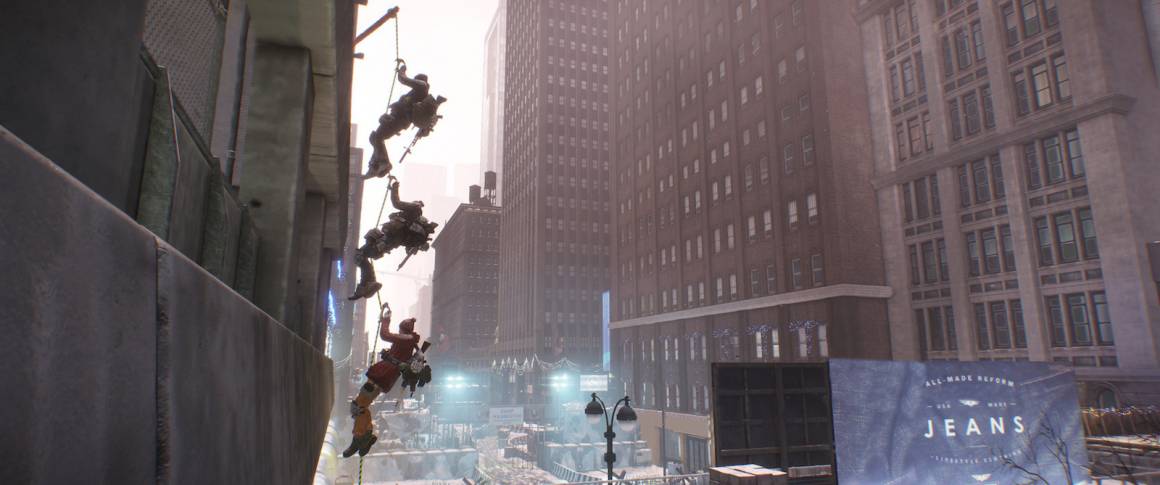 When the realities and futures of urban spaces are largely determined by capitalist motives and commodification, how can we reclaim them for collective life and community, reconsider cities as co-created environments that belong to everyone, and find space for our own visions and imaginations of the city?

We present two programmes that interrogate these environments and our right to the city, how urban transitions and generations of citizens shape infinite layers, both physical and imagined. The first one, We Drift Here, does so by following those who move through and within them, while the second programme We Remember Here deals primarily with what is built, the relics, the designs, the histories and ideas within them.
Urban Palimpsests 1: We Drift Here
(available from 18 August, 3pm, for 48 hours)
Cities are really like dreams, made of desires and fears. Ana Vaz, Entre Temps
Daniel Nehm's MUES (Skinnings) traces the transformation of a Paris banlieue through those that move within it. Mirrored in a shift from 16mm to digital renderings, young generations and immigrant communities' dreams conflict with impending prestigious real estate plans that will wipe out the area's myths and histories. This critique of who controls urban spaces and who for also drives the city tour narrative of Operation Jane Walk, an exploration of urbanism, architecture and dérive through an intervention in an online shooter game, with its protagonists acting as peaceful tourists exploring a dystopian New York.
Psychogeography demands interrogation of landscapes and their pasts, of which echoes and memories are left in our environments. While this programme was curated late last year, Manon Nammour's Beirut-set Barakat now resonates beyond its original intent, after the city's recent tragedy, as it touches on the impact of urban transformation on older generations. While the practice of dérive asks us to deliberately get lost in a city, what if the shifting spaces around us take that agency away and uproot us? Ana Vaz' Entre Temps is driven by similar conflict. Looking at the demolition of France's ZUP buildings – a controversial housing project – it is a meditative reflection on the city, architecture, and on our relationship to it, rooted in the filmmaker's recent arrival in a Europe marked by turmoil. 
Closing this programme is RISE by Bárbara Wagner and Benjamin de Burca, an experimental documentary musical set in a new Toronto subway extension connecting downtown to the periphery. Musicians and poets, all first and second generation Canadians of African and Carribean descent, engage in a cultural dialogue that layers these transit spaces with history and presence; their narratives of marginalised communities intersecting with physical reminders of movement and ideas of belonging.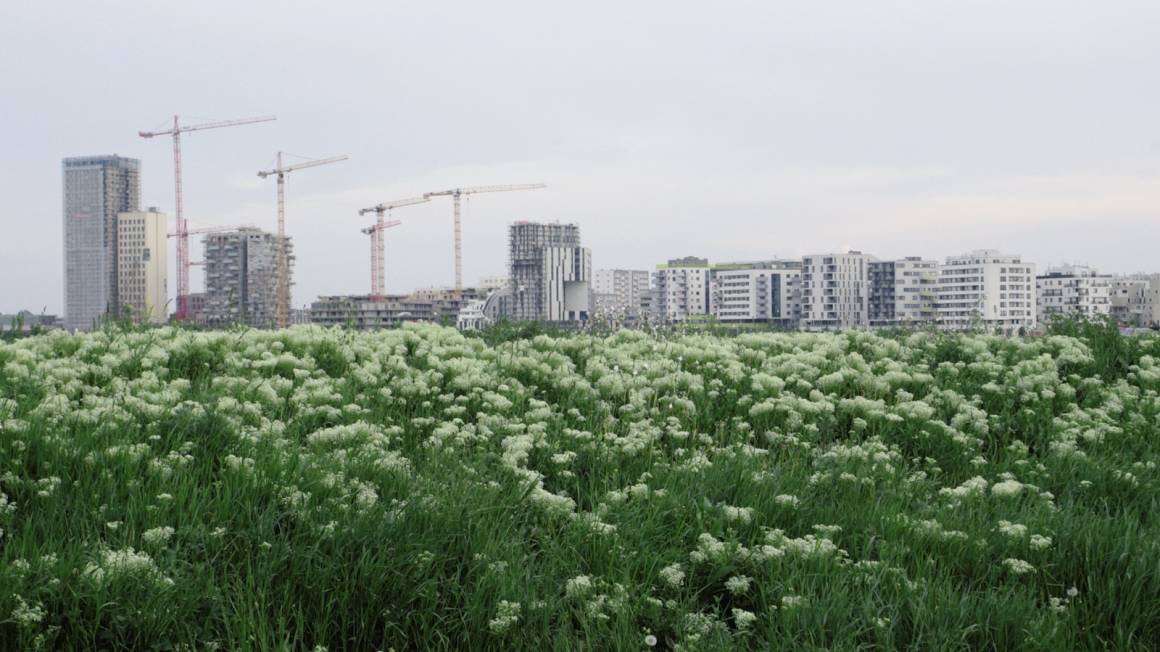 Urban Palimpsests 2: We Remember Here
(available from 21 August, 7.30pm, for 48 hours)

A city does not tell its past, but contains it, like the lines of a hand. Matthias Müller, Vacancy
Opening with Matthias Müller's 1998 essay film Vacancy, this second programme is an exploration of preservation and reimagined visions of urban spaces, all but void of human presence. Müller repurposes old amateur footage in his depiction of Brasília, the city of utopic dreams that was designed from scratch by Oscar Niemeyer, and by doing so presents it here as an artefact, a space frozen in time, creating an impossibility of both failure and progress. Max Hattler does something similar in Serial Parallels, remixing an abundance of imagery of Hong Kong flat blocks to construct new abstract impressions of urban architecture in the form of film strips. The film's frenetic rhythm and visuals speak to both anonymity and a multitude of individual histories, while also containing the city's potential.  
We move to the solemnity of Pripyat, Ukraine, a ghost town ever since the 1986 Chernobyl disaster. In Pripyat Piano Eliška Cílková navigates through empty spaces that hold echoes of tragedy, while framing former residents' abandoned pianos as the city's leftover inhabitants, their sounds telling us of the importance of remembering and holding a bittersweet hope for the future. From one lost city to another, Buried in Light reimagines the Rock Garden of Chandigarh in India, a sculpture garden made from industrial and domestic waste, illicitly constructed over several years until it was uncovered and ultimately opened to the public. Director Gautam Valluri paints it as an archaeological site, tracing it from sunrise to sunset, capturing human and animal sculptures amidst the ruins with a sense of befuddlement and wonder. Imaginings of the space's past lie in the film's soundscape, in shifting shadows and running water.
The final film in this strand mirrors the opener of the first Urban Palimpsests programme, Daniel Nehm's MUES (Skinnings), therefore serving as a perfect bookend. In The best city is no city at all, Christoph Schwarz looks at the urban expansion of Seestadt Aspern, a Vienna city district, reflecting on what these places were, what replaces them, and how total annihilation might seem more believable to us than long-term societal change. It is an uphill battle that requires us to ask how we can use our cities' pasts to look to new futures.
Our experiences of cities are individual and collective, our reflections on them shaped by materiality as well as memory and history. Rooted in this programme focus is the conviction that we should all have a right to the city, right to determine and be its futures, and to understand its histories in order to shape and reshape them as the spaces we want them to be, as open platforms for co-existence.
Sanne Jehoul, GSFF Co-Director