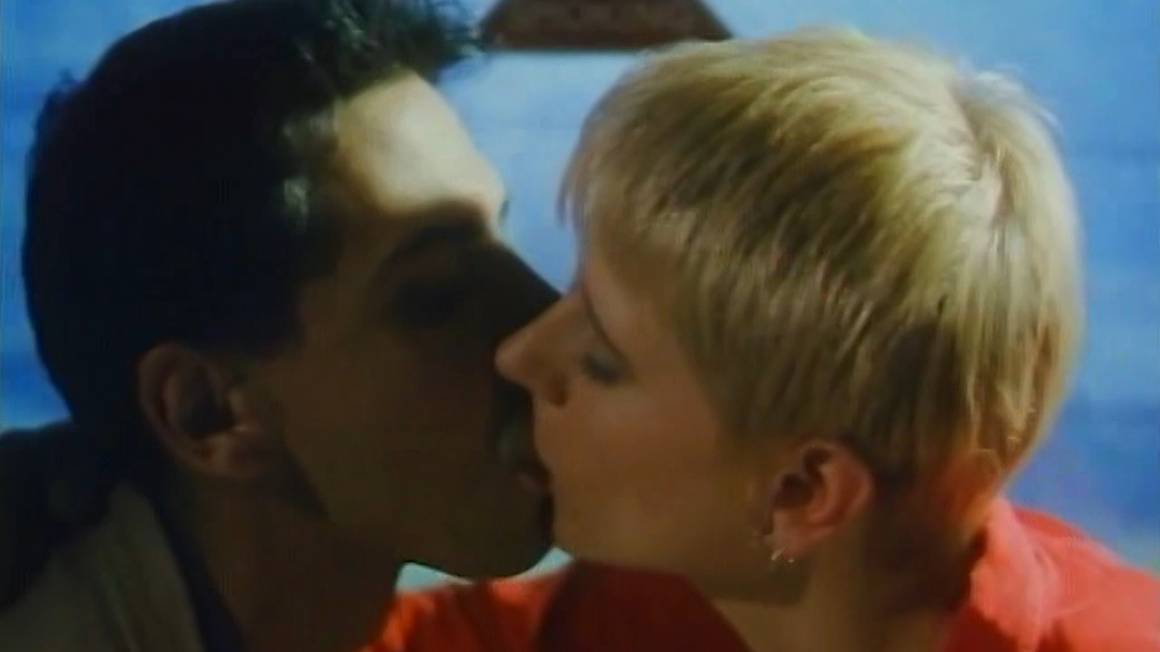 First Reels (1991–1999) was the first of the short film production schemes introduced by the Scottish Film Council (later Scottish Screen), in partnership with Scottish Television. It was launched with the aim of giving aspiring filmmakers the means to embark on – or complete – their first project.
Whilst giving talents such as David Mackenzie and Peter Mullan their first break, the scheme was remarkable for its inclusivity. A diverse range of applicants were given small grants and the freedom to experiment in all genres and forms of filmmaking. STV produced three half hour broadcast documentaries each year, showcasing the work to a wide public.
In all, over 130 films were made through the scheme, varying from documentary and fiction to animation, artists' moving image and community projects. The variety of forms and tone are remarkable. Unlike the other Scottish production schemes of the 1990s – Tartan Shorts, Prime Cuts, New Found Land - First Reels refuses easy categorisation. Filmmakers were commissioned on the basis of broadly sketched ideas, given small pots of money (varying between £50 and £3,000) and left to get on with it.
Arguably what made the scheme unique was freedom – freedom to take risks, freedom to fail, freedom even to not complete a project. Only in the later years of First Reels did it start to resemble the relatively narrow-focused, script-development-led model of the production schemes that followed it. At its best, First Reels was a brave attempt to seed and nurture an emerging film production culture in Scotland.
Glasgow Short Film Festival spoke to some of the participants in the scheme about their experience of First Reels.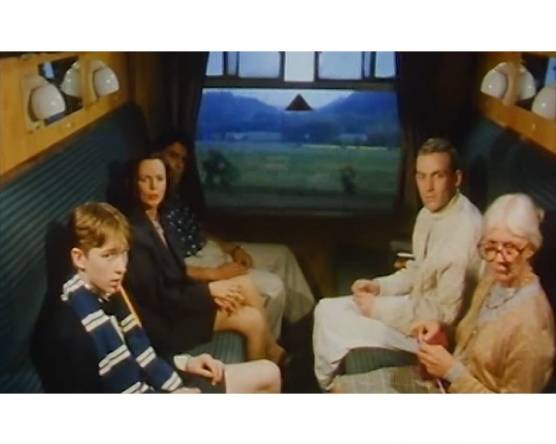 Hannah Robinson, Relax (1993), Sheila (1996)
As far as I remember, the application was pretty simple.  I think I had written a full script, but since there was hardly any dialogue, it was more like an extensive treatment. 
The shoot was fantastic, so exciting - a mixture of naivety and enthusiasm made us very gung ho, convinced we could overcome any hurdle.  I don't think I fully considered the implications of making a film that was so explicit - such as my editor and I having to do foley on the sex scene, which was pretty funny.  The actors were amazingly tolerant of my inexperience. Claire Grogan must have thought we were such small fry, but she didn't show it. 
First Reels was amazing in that it was so hands off - we didn't have to do any script development, we were given complete creative freedom - resulting in some brilliantly strange and original films. It kick-started my career - I wouldn't have even thought I could be a film director had I not seen others winning the grant, which made me think I could try to do that too. 
I guess the only negative was that First Reels didn't prepare me for how involved execs/ funders would be once you got into a more structured set up.  But having the support to just go for it was extraordinary - First Reels was basically my film school. 
David Cairns, The Bottle Imp (1992)
I seem to recall filling out a fairly simple form to apply to First Reels. It was hard for me to believe that they could make an informed decision based on the sparse information I was able to provide. I don't think I was even asked to submit a script. I do recall, slightly embarrassingly, that I wrote "I'm going to try to make the best short film ever." I figured if all they had to go on was that, they'd have to say yes.
It was very encouraging to get any kind of financial support from a Scottish film scheme. I had been turned down by the Scottish Film Production Fund - via a rather snippy phone call from its notoriously abrasive director. I didn't get any money out of them for nine years. So, with my previous short winning a prize and getting a nice audience reaction, and this one getting some funding, I was fooled into thinking there was a future in filmmaking...
Mandy McIntosh, Donkey Skin (1995), Eagle Eye (1997)
The First Reels application was very simple. I was at GSA at the time, making sculptural blankets out of bread. I stitched a slice of bread to my application, which was handwritten because I had no computer.
I absolutely rate this époque in Scottish film because there was such a great community, coming out of Glasgow Film and Video Workshop and so on. I stumbled into a screening of First Reels shorts and was transfixed, I absolutely wanted to be involved and I was successful in the next round. It was such a mixed bag of approaches, and people took their work really seriously and invested a lot of time and effort without much money. There was this real sense of opportunity and mutual respect. I remember being interviewed for STV and then seeing the show introduced by Mark Cousins, it was very special.
There is nowhere now that accommodates that kind of vision, it's sad. The scheme was life changing for me, it allowed me to work in moving image, which is something I still do, and it allowed me to be an experimental artist in a hands-on and supportive way. I feel very lucky to have had that experience.

Kevin Cameron, Shoot the Refugees (1994), The Fishmonger Scales and Other Red Herrings (1997)
There was a real community of filmmakers in Glasgow, mainly centred around Glasgow Film and Video Workshop, which is where I met people like David Mackenzie and Gillian Steel, who were working very differently from each other. You would also meet quite a few people when you went to sign on in Maryhill, which is where I always seemed to bump into Ewan Morrison. There were definitely a few different camps. The GSA graduates all seemed to wear leather trousers.
I think what was particularly stimulating for me was that people were coming from very different ways of thinking - there were the 'industrial strength' filmmakers who wanted to achieve within the existing commercial and institutional structures, but also those who had a high level of disdain for this and the kinds of films that this had produced. 
First Reels mapped out a space between mainstream cinema and fine art that was incredibly fertile and wide, and driven by filmmakers in a way that hasn't really been seen since. I think also it was quite diverse in terms of the backgrounds of the selected filmmakers. In reality it couldn't have existed without a social security system that allowed (mainly young) people to make work without worrying too much about earning an income.
So I believe it allowed for voices who wouldn't be heard and for a new generation of technicians and producers. Unfortunately First Reels didn't evolve into anything else, so people like Shaz Kerr and Gillian Steel, women from a working class background, didn't take their distinctive way of working and telling stories onto another level, whereas the industrial strength filmmakers – mainly, it has to be said, privately educated men - did. 
Suzanne Morrow, Bust (1993)
Cassandra McGrogan from the Edinburgh Film Workshop Trust used to encourage woman to have a go and make our own films, and she was pretty keen that we should apply to First Reels. I have no doubt that she helped me get the application into shape for First Reels, and also helped me get an all-women crew.
It was a pretty open scheme. It didn't matter if you had made lots of short films or none at all, they gave people a chance if the idea was strong enough. It was a great learning experience.  My all-female crew was very supportive of my lack of experience.
I think I was lucky, there was a great deal of support from other female filmmakers in Edinburgh. Writer Fiona Watson and director Morag McKinnon also appear in the film.  I remember being really grateful for their help.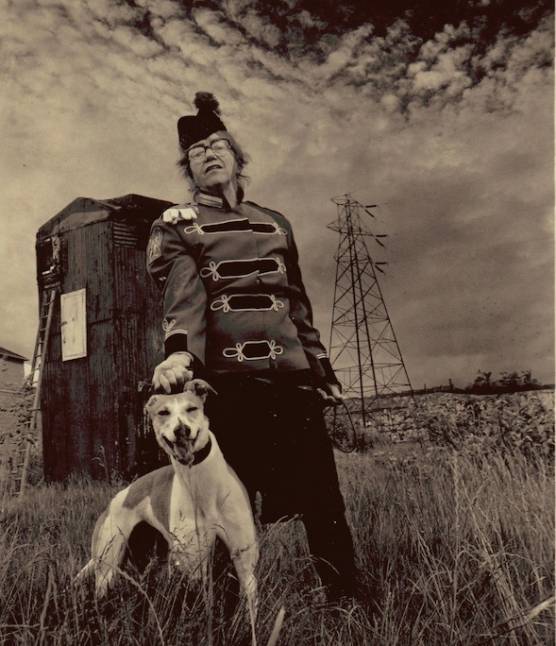 Dan MacRae, First Reels Coordinator
I got involved in First Reels at the end of the first year. The scheme had been set up by Erika King as an attempt to create an opportunity for entry-level filmmaking. Erika, coming from Glasgow's CCA / Third Eye Centre, was a big proponent of access across all art forms. So really the aim of the scheme was to create opportunities for anyone who had an idea which the selection committee felt was potentially engaging, cinematic or provocative. 
There was vast amounts of naivety on the side of us, the organisers, and we had little sense of what was really required of us, but more crucially of the filmmakers.  We did put some support mechanisms in place - Samuelsons had an operation in Glasgow at the time and provided equipment support, and Colour Film Services in London offered a deal on processing - but really the teams with awards were simply sent out into the world to cope as best they could in realising their ambitions. This meant calling upon the support and expertise of experienced industry practitioners who by and large gave generously of their time - but often expressed dissatisfaction at the financiers for unleashing this strain upon resources.
When I got involved it was in order to follow up on all of the award winners and to see when/if they were able to deliver the completed work.  There were no penalties for those who were unable to complete the work. But very few actually did fail to deliver, which was remarkable given that in one case an award was made of £75.
There was such a diversity of approach, aesthetic and narrative.  When it comes to exploring the cultural output of a nation I think that in a handful of years First Reels gave a platform to a very wide range of voices, though admittedly from an almost exclusively white perspective.
It would be easy to say that at the time the support mechanisms from the Scottish Film Council were the biggest weakness of the scheme. But had it been a more rigorously considered venture then I'm not sure we'd have been so freewheeling in our approach to selection, and given the filmmakers quite so much freedom to do their own thing. Scottish Television, our partners in financing, were very laidback about what was produced. In the end, however, they were keen for more focused pieces of work to result from their financial contributions, which led to the Prime Cuts scheme and more narrative based pieces of work from more experienced teams.
Features are being made now for the budgets of three or four First Reels films so anyone with a phone can go out and experiment with narrative.  But the benefit of a scheme like First Reels is that it acts as a catalyst, a call to arms, providing a focus and creating deadlines for getting things done. I think that was useful at the time and I think a fresh community was created amongst mostly young and ambitious people who often ended up supporting one another in pushing things through.
Paul Welsh, producer, Ruby (1997)
Dan MacRae's got a lot to answer for, getting us all involved in this film malarky.
GSFF would like to thank all the featured filmmakers and other participants who helped us research this project. In particular, we would like to thank Greg McCarron at STV; Ann Cameron and her team at NLS Moving Image Archive; and Film Hub North and the BFI's Film Audience Network, who have supported the creation of new digital prints of First Reels films made by women, as part of Changing Times, Women's Histories. This support has made many titles available to the public for the first time in over twenty years.
First Reels 1: Dreamers screens on Saturday 16 March at 15.15 in GFT. First Reels 2: Scottish Women Filmmakers in the 1990s screens on Saturday 16 March at 19.30 in CCA, hosted by Femspectives. First Reels 3: Sense of Place screens on Sunday 17 March at 15.15 in GFT.