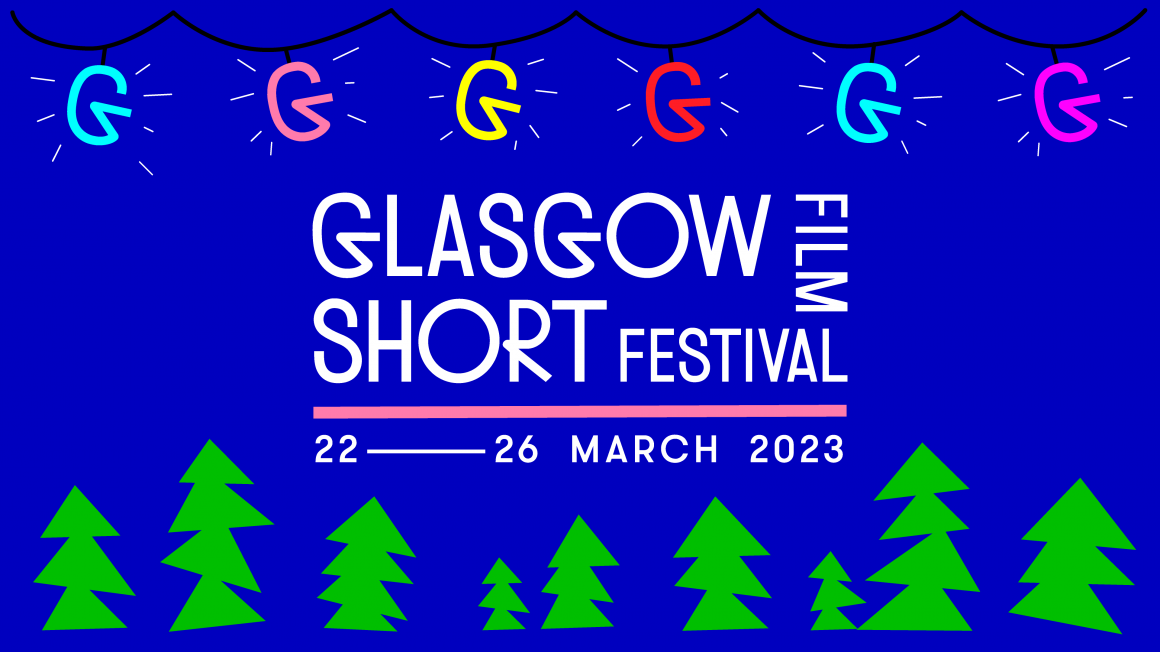 It can hardly be said that 2022 provided the happy return to normality we all anticipated during two years of COVID restrictions. If anything, the lifting of those restrictions revealed with greater clarity our underlying structural injustices, not to mention the destructive impact of Brexit. In terms of leadership, finances, infrastructure, social justice, culture – whatever way you want to look at it, the UK is in a sorry state.
In this context, and against the backdrop of cultural cinema closures and reduced leisure spending, it seems unwise, tone deaf even, to strike a note of positivity. But 2022 feels like a significant year in the development of Glasgow Short Film Festival, and we want to share that with everyone who has supported us and helped us along the way.
Becoming independent in August 2019, we fully intended to get through the next festival edition the following March then focus on long-term planning. Naturally COVID had other ideas, and so it was with a massive sense of relief that we finally delivered an in-person event this year, during the warmest late March in memory. As some restrictions were still in place, attendance was about 50% of our last in-person event in 2019, but we were excited to see international attendees flooding in at the same levels we've always enjoyed.
Following the festival, we entered an intense programme of three-year planning, mentored by the fantastic Mustard Studio, with the support of Film Hub Scotland. This process has brought a new sense of direction and purpose to what has until now mostly been a close-your-eyes-hold-on-tight-and-pray strategy, and has already opened up some exciting new partnerships, to be announced in the new year. It's a precarious time for any cultural organisation, but we're ready to do our best to steer a course through the shitstorm.

It's also been a significant year for Scottish short film, with our own jury award winner The Bayview (Daniel Cook) securing European Film Awards candidacy at Clermont-Ferrand, as well as prizes at Encounters and Sapporo Short Fest. Laura Wadha's Born in Damascus won a Crystal Bear at the Berlinale, and our audience award winner Too Rough (Sean Lìonadh) just achieved a double whammy of Best Short Film at the Scottish BAFTAs and the British Independent Film Awards. Meanwhile, previous GSFF award winners Will Anderson and Charlotte Wells have enjoyed great success with their first features. Will's personal documentary A Cat Called Dom won the Michael Powell Award at Edinburgh in August, whilst Charlotte's sublime Aftersun is topping many films-of-the-year lists for 2022.
Huge thanks to all our friends, colleagues, programme partners, funders and sponsors, and to our indefatigable board of trustees. We were very sorry to see Chair Murray Buchanan and Treasurer Elspeth McLachlan step down this autumn after three years' sterling service. Massive thanks and very best wishes to them both. We will be welcoming some brilliant new trustees in the new year.
And finally thanks to everyone who attended the festival, or one of our Year of Stories touring screenings, or our special event at Tramway in May. There's nothing like sharing a cinema with friends and strangers, and we've loved the opportunity to finally make that happen. Of course, that's exactly what makes this year so bittersweet – in particular, Filmhouse, its staff and its audiences are never far from our thoughts, and Scotland is culturally bereft by its loss.
- Matt, Festival Director, and Sanne, Programme Director
SHORTS OF THE YEAR
Short films with a long-lasting impact. Enjoy a wonder through our handpicked recommendations. 
Milda, Films Intern - Khayt (Sashko Protyah, 2022)  

"I am not a fan of picking favourites, but a film that surprised and stayed with me this year is Sashko Protyah's Khayt (Ukraine) - a mockumentary about the Ukrainian city of Mariupol in 2068. I loved its use of DIY aesthetics and subtle humour. It also reminded me of the power of imperfect cinema and the need and value to continue to create, watch and show films made outside of the imperial, capitalist and patriarchal systems." 
Хайт/Khayt is available to watch on YouTube.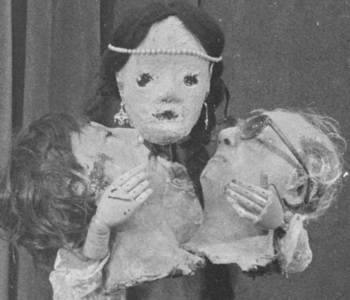 Grace, Festival Coordinator - The Bones/Los Huesos (Cristóbal León and Joaquín Cociña, 2021)
"My favourite short film of the year has to be The Bones (Los Huesos) directed by duo Cristóbal León and Joaquín Cociña. This macabre marvel is as scary as it is unsettling as it is strangely sweet. The Bones follows an eerie puppet girl as she brings back to life two former politicians to in a bid to reinstate Chilean constitutional power with a ghastly display of necromancy. The highly deteriorated footage found from 1901 - thought to be the world's first stop animation - is beautifully reworked with a sinister touch. And yep, pretty sure those are real human skulls…" 

The Bones is available to watch on Mubi.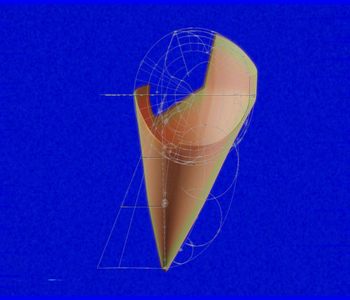 Sanne, Programme Director - The Earth Will Swallow It All (Dominik Ritszel, 2022)
"I was finding it hard to pick a stand-out this year, but landed on this experimental doc that I saw first as part of jury duty for Short Waves Festival's Polish Experimental Competition. Ritszel's work sits more within the visual arts than the film festival circuit, and without the deep engagement and curatorial expertise of the Short Waves team, I would've almost certainly never come across this piece. We awarded it for its distinct formal and visual approach in discussing national history, trauma and transformation, using oral histories, archival footage and digital renderings. Its relevance in today's socio-economic and environmental contexts gives it a strong emotional core, especially through a lens of working class communities' solidarity and struggle."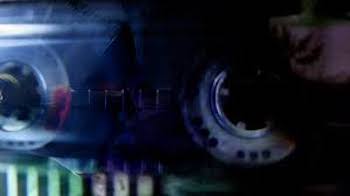 Matt, Festival Director - Oh, Butterfly! (Sylvia Schedelbauer, 2022)
"I loved this operatic yet deeply personal work, an ornate palimpsest touching on themes of race, Empire, migration and performance. My fellow jurors and I awarded it the prize for Best German Film at Hamburg in May, and I was thrilled to be in town to see it take the Grand Prix at Uppsala in October. Schedelbauer draws on - and expertly cuts together - multiple performances of Un bel dì, vedremo from Madame Butterfly to interrogate Orientalist attitudes and her own family history. It's a work of both rigour and excess."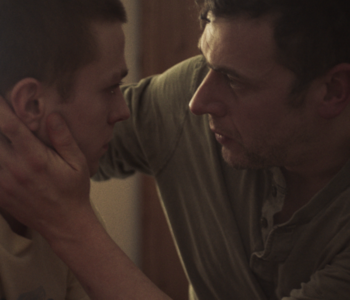 Natalie, Marketing Manager - Too Rough (Sean Lìonadh, 2022)
"It's a tough choice! I feel lucky to have seen a lot of brilliant cinema this year. I keep coming back to our 2022 Scottish Audience Award winner, Too Rough. When I finally got to see it, I was enamoured by the tenderness and effortless humour that emerged from the film's tense and difficult premise. It's easy to see why our audience connected to it and as a team, we've loved watching director, Sean Lìonadh, pick up many accolades since! Well deserved for this beautiful and original short." 

WHAT'S NEXT? 
Mark your diaries, GSFF will be back for its 16th edition on 22 - 26 March 2023! 
Stay tuned on socials for updates in the new year... 

Last but not least, thank you for your evergreen support of GSFF. We wish you all a joyful and restful holiday period. See you in 2023!