On Festival Saturday we screen cult music doc Big Fun In The Big Town alongside a selection of Hip Hop shorts, followed by an afterparty with the ladies of Tomboy and performance by female grime MC Madders Tiff. Programmer Sanne Jehoul spoke to Queen Muhammad Ali and Hakeem Khaaliq, directors of one of the featured shorts, #Bars4Justice, about their film and hip hop activism.
In 1986, Dutch broadcasting organisation VPRO sent director Bram van Splunteren and Flemish journalist Marcel Vanthilt off to New York to document the budding hip hop scene, which was then on the brink of ascending to its golden age peak. Cue an exclusive look inside LL Cool J's grandma's house, while other pioneers such as Grandmaster Flash, Run-DMC and The Last Poets lead Vanthilt around their natural NYC surroundings. 
Twenty-five years after being broadcast and gaining cult status, Big Fun In The Big Town was finally released on DVD and subsequently made it into The Guardian's top 10 music documentaries list. GSFF18 is showing this gem accompanied by a selection of hip hop-related shorts. Black America Again, directed by Selma cinematographer Bradford Young and executive produced by Ava Duvernay, is a beautiful, meandering look into America's black communities, with segments of Common rapping in empty streets. Meanwhile, the hallucinatory, Nabil-directed Vince Staples short Prima Donna takes us into the rapper's surreal nightmare, with nods to none other than The Shining. In Gatekeeper, singer-songwriter Jessie Reyez recounts the true story of the sexual intimidation and power abuse she experienced as an upcoming artist in the music industry - a timely video for the #MeToo movement. Not all doom and gloom however, as the humorous note in this programme comes to you courtesy of Borscht Corp pals Jillian Mayer and Lucas Leyva, who directed an off-kilter reinterpretation of Chris Marker's classic La Jetée with 2 Live Crew's Uncle Luke in the lead role, playing himself.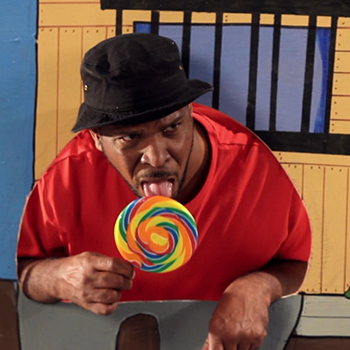 Nestled in the middle of the shorts programme is the documentary #Bars4Justice, a film about hip hop activism and rapper Jasiri X, directed by Queen Muhammad Ali and Hakeem Khaaliq, with a concert organised in Ferguson on the one-year anniversary of Michael Brown's death as starting point. Taking the documentary across festivals in the US and abroad, Ali and Khaaliq have been speaking about the close relationship between hip hop culture and activism, and how things have evolved through time. "Before the term activism was popular, groups like Public Enemy, Brand Nubian, KRS-One, and Rakim used Hip Hop to shed light on social inequality, police brutality, and poor education in the inner cities. Those songs reached the entire earth and sparked a cultural revolution."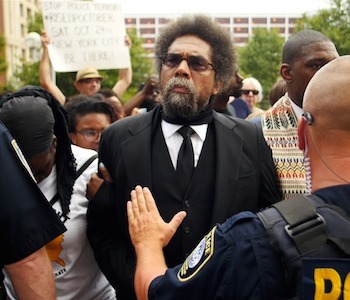 "The invention of social media combined with mobile device recordings capturing injustices throughout the states has sparked outrage over the mistreatment of unarmed citizens in the inner cities of America. Initially #Bars4Justice was created and launched as an Instagram freestyle contest for the 20th anniversary of the Million Man March. Jasiri X is a big fan of our work, so when he came to town we asked him to be part of the contest. Soon after we launched it, Talib Kweli sponsored a free benefit concert in St. Louis, where Jasiri was asked to perform." Ali and Khaaliq were invited to document the concert, which was organised for the one-year anniversary of Michael Brown's death. On the night of the gig, another black man was shot, resulting in riots all over the city. "The original focus of the film was going to be on Talib Kweli and Michael Brown's family, but the film evolved organically since we had no idea what would happen later on that night. The concert was insane; Common's performance was epic. No one knew the police had just shot another young black male – it hit everybody in the stomach. Later that night, after the chaos, we went all over St. Louis trying to find a hotel room, but nobody would rent to us. It was crazy, like being in a war zone. We didn't plan on making a documentary, but BBC News offered to buy our footage of the night, so when we came back to the studio to sift through it, we realised we had to make a film out of it." 
It's a timely film, considering the current political changes and social unrest in the US. In recent years the Black Lives Matter movement has been getting increased attention globally, bringing the issues further to the foreground, but the filmmakers are seeing a much broader picture than what the media is feeding us. "The real movement is not Black Lives Matter. There are many people who have been in this fight for justice for decades, and they have effectively organised and created much of the change that is seen today. No matter if we are speaking of the US, Africa or South America, the real movement is the ushering in of righteousness, consciousness, and self-independence. Unfortunately for people who suffer from oppression daily in the US, our condition is as it was during prior administrations."  
Likewise, with hip hop culture, they are seeing a host of concerns that are being fuelled and clouded by mainstream media and consumerism. Hip hop has claimed a space on the main stage in the last few years, maybe more than it ever has, especially outside the US. According to Ali and Khaaliq, the culture's image and messages often lose their purity. "We all know there is a difference between hip hop and mainstream rap. Hip Hop is a culture created by black and Puerto Rican youth, to address the black struggle and give people a voice. Today, if you come from a poor community and you think the only way to become successful is to sell out or purposely lose touch with your community, you are what we call at-risk youth. The record labels and corporate giants use these young people to sell Gucci bags, Vodka and Cadillacs, but music, art and culture are the fundamental essentials of every revolution. A 2018 version of Big Fun In The Big Town would be devoid of hip hop. With marketing today, as an artist you kind of go with the flow… You're not really an innovator. Afrika Bambaataa, one of the founders of hip hop, turned gangbangers into artists by aligning them and educating them about black history. He influenced killers to battle using dance and MC'ing rather than guns and knives. We don't want our fight for freedom to become a fad. Reconnecting the youth to the true history of hip hop is the only real way to continuously fuel the movement. Without a thorough knowledge of our history, we will not be able to change our future." 
 #Bars4Justice screens in Big Fun In The Big Town + Hip Hop shorts + Tomboy afterparty