Pre-Selectors 2023
Here is the team working with Sanne Jehoul and Matt Lloyd to select our 2023 International and Scottish competition lineups.
Sanne Jehoul leads on Scottish Competition selection, whilst Matt Lloyd leads on International Competition selection.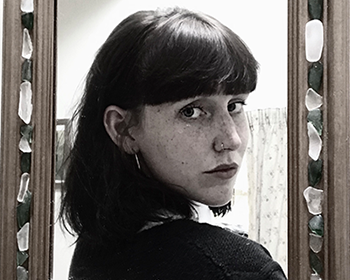 Heather Bradshaw (Scottish and International selection)
Heather (she/her) has worked for Glasgow Short Film Festival as Festival Coordinator, Festival Assistant and Submissions Viewer since 2019, as well as viewing submissions for Copenhagen Short Film Festival and WoFF. She has also worked for Manchester Animation Festival, Edinburgh Film Festival and is currently the Programming Assistant at Glasgow Film Festival.


Hannah Campbell (International selection)
Hannah has a range of experience producing and curating film screenings, arts exhibitions, events and performances. She holds an MSc in Modern and Contemporary Art History and Curating from the University of Edinburgh. Prior to working with GSFF, Hannah worked as Alternate Realities Programme Producer at Sheffield DocFest, and at Manchester Animation Festival as their Audience Development Manager, as well as in a range of art galleries and museums in Glasgow and Edinburgh. She now works as Events Coordinator at the University of Glasgow's new Advanced Research Centre.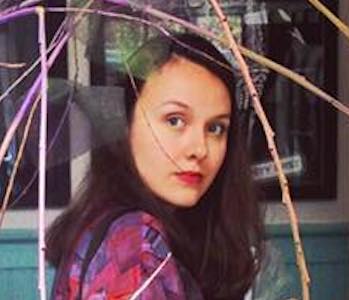 Lauren Clarke (International selection)
Lauren is a film programmer, curator and researcher originally from Toronto and based in Glasgow. She has worked with a wide range of UK and international film festivals. Currently she is the documentary Programming Associate at TIFF, programmes the experimental strand at Aesthetica Short Film Festival and is a member of Invisible Women Collective.
Manon Euler (International selection)
Manon works for Film Hub Midlands / BFI Film Audience Network, where she manages Major Programmes, a programming initiative showcasing ambitious curation and celebrating independent cinema across the UK. Prior to that, Manon worked for Sheffield Doc/Fest, where she produced the Marketplace & Industry programme. She also coordinated Open City Doc's Assembly Lab, a development opportunity for emerging non-fiction filmmakers, and worked for Nordisk Panorama. Manon holds an MA in Film & Media Studies from Copenhagen University, and a BA in Cultural Management & Humanities from the Sorbonne. She's often doing bits and bobs of assessment, jury, and moderation for the likes of This Way Up, Celluloid Screams and BFI Academy.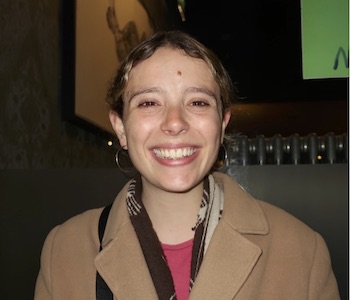 Grace Coletta Feinmann (International selection)
Grace is a recent graduate of the University of Glasgow where she studied English Literature and Film & TV studies. She enjoys working in Glasgow's film festival circuit, having helped Africa in Motion co-ordinate their short film competition, and was Glasgow Short's Films Assistant in 2022. She was also on Glasgow Film Festival's submissions team for their 2023 edition, and volunteers at Glasgow Women's Library helping with their heritage tours around the city. This year, she joins GSFF again as Festival Coordinator. 
Oriana Franceschi (International selection)
Oriana is a programmer of films and live events. Since graduating with an MA in Film Journalism from the University of Glasgow in 2014, she has worked with Glasgow Film Festival, Glasgow Film Theatre, Edinburgh Short Film Festival, Tyneside Cinema, Sheffield Doc/ Fest and Cinema For All. In 2019 she acted as a member of the jury for Leeds Film Festival's British and Yorkshire short competition programmes. Oriana currently works as Programme Manager for Sheffield Creative Guild, a collective whose members include filmmakers and exhibitors alongside visual artists, theatre practitioners, musicians, designers, and those working across various other creative disciplines. She also performs music as Shelley Byron with her band, Shelley Byron and the Poison Sleep.
Dan Guthrie (International selection)
Dan is an artist-filmmaker and programmer currently based in Gloucestershire whose work often explores the multiplicities of Black Britishness. Recent screenings of his work include Current Transmissions (ICA London) and Frames within Frames (Obsidian Coast) and he has previously programmed events for London Short Film Festival and SITE Festival. He prefers shorter films to longer ones.
Marcus Jack (International selection)
Marcus (he/him) is a curator and writer based in Glasgow. He is Programme Lead at the Scottish Contemporary Art Network, holds an AHRC-funded PhD on the history artists' moving image in Scotland (1970–2021) from The Glasgow School of Art and is the founding editor of DOWSER (2020–), a quarterly publication on the same field. In 2015 he founded Transit Arts, an itinerant organisation for the support of artists' moving image, working through public screening programmes and experimental publishing. He is a trustee of Glasgow Artists' Moving Image Studios SCIO.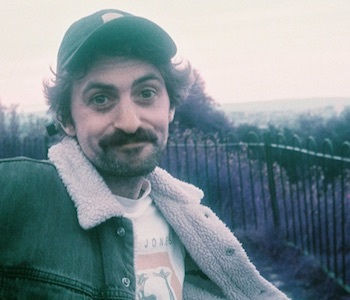 Oisín Kealy (International selection)
Oisín is an LKAS PhD candidate at the University of Glasgow, researching human rights film festivals in South America. He has also worked as a submissions viewer with Document Human Rights Film Festival, a music researcher for dementia charity Playlist for Life, and a gastronomic tour guide in Glasgow's city centre.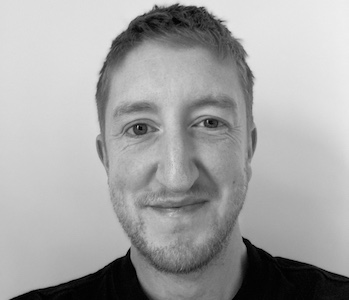 Sam Kenyon (International selection)
Sam is a programmer and filmmaker based in London. He is the former Head of Programming at Document Human Rights Film Festival in Glasgow, researching at the intersection of human rights, heritage, and visual cultures. He recently completed an MA in Visual Anthropology at Goldsmiths, University of London.
Aleksandra Ławska (International selection) 
Aleksandra is a freelance film programmer. She was formerly Head of Programming at Short Waves Festival and Project Coordinator at the Ad Arte Cultural Foundation, both in Poznań, Poland. She is a member of the preselection committees for Festival du nouveau cinéma de Montréal and Glasgow Short Film Festival, and is on the reading committee for the European Short Pitch.
Ane Lopez (International selection)
Ane Lopez (Spain/Glasgow) is the Programme Facilitator of the Glasgow-based artist-run initiative Market Gallery, and the co-founder of A+E, a collective of artists and designers and writers playfully working together towards a post-oil vision. A postgraduate from Glasgow School of Art, Ane studied Communication Design and has recently collaborated with film festivals such as Take One Action and Femspectives as an artist and programmer. She is also a trustee of Document Human Rights Film Festival.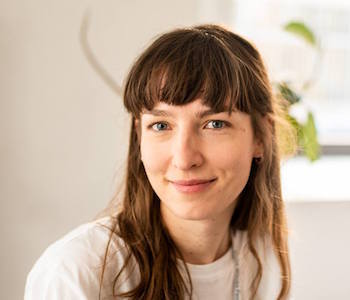 Emilia Mazik (International selection)
Emilia is a freelance film programmer based in the Netherlands. From 2014 she worked as a programmer at Short Waves Festival in Poland, eventually taking over as a festival director (2019-2022). In 2020 she joined the editorial team of Talking Shorts. Concurrently, as a representative of European Short Film Network she was among the founders of the This Is Short streaming platform. In 2022 she became the Head of Industry at Kaboom Animation Festival in the Netherlands. Currently, she also provides services within the field of film research and exhibition copies management for Batalha Centro de Cinema (Portugal). Emilia is also a selection committee member of Krakow Film Festival (Poland) and a Board Member of Leiden Shorts (the Netherlands).
Jessica McGoff (International selection)
Jessica is a film writer and video essayist. Her written work has been published in the likes of MUBI Notebook, Another Gaze and CinemaScope, and her video essays have been commissioned by the likes of Sight & Sound and the International Film Festival Rotterdam. She is particularly interested in female authorship in film, and seeking out forms of the moving image with anti-capitalist and anti-colonial potentials.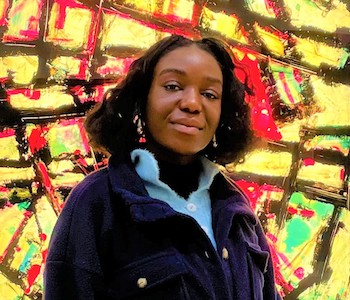 Balenji Mwiche (International selection)
Balenji is currently the development and production assistant at Short Circuit, the film development hub for emerging Scottish filmmakers. She has been part of Leeds Film's INDIs Young Film Programmers group and was a member of the 2022 cohort of Screen Yorkshire's Beyond Brontës programme. Previously she worked in the third sector as a community and outreach development worker at Voluntary Action Leeds, and the West Yorkshire Print Workshop, and as a youth campaigns officer at Leeds City College. More recently she has worked as a programme assistant within Creative England's Enterprise team. She hopes to combine filmmaking and programming with community-based practice and has been building her experience by working with organisations such as Glasgow Artists' Moving Image Studios.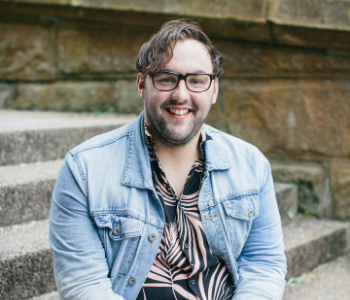 Michael Lee Richardson (Scottish selection)
Michael is a writer and youth worker based in Glasgow. Michael's short film My Loneliness is Killing Me – directed by Tim Courtney – won a BAFTA Scotland Award in 2018 and has been shown at film festivals around the world. Michael currently has television projects in development with Kindle Entertainment, Projector Pictures and Tigerlily, and a new funded short in development with Bombito. Michael is passionate about queer cinema, and has programmed shorts programmes for SQIFF, Pride House and Citizenfest Glasgow in the past. Michael likes 80s makeover montages, witches, and going to the shops.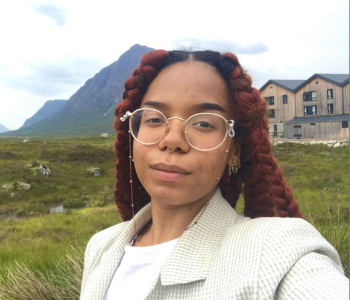 Natasha Thembiso Ruwona (International selection)
Natasha is an artist and creative programmer.  They have curated film strands for festivals such as Africa in Motion, Glasgow Film Festival, and Glasgow Short Film Festival.  Natasha's own films use water as a method of thinking through history, geography, and national identity.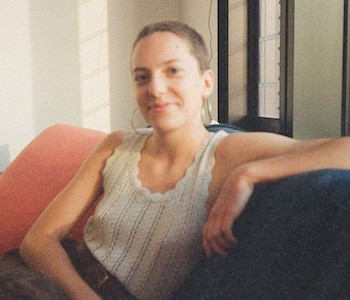 Milda Valiulytė (International selection)
Milda is a recent graduate from the University of Glasgow with an MA in Film & TV Studies and Philosophy. They have previously worked as a short film programmer for Vilnius International Film Festival Kino Pavasaris and Africa in Motion. Milda's research interests include practices of community-oriented cinema and intersections between film and contemporary art. They are currently working as GSFF's Films Intern, developing independent projects and serving on the programming committee at Strange Field, a platform for creative experimentation at two locations in Glasgow's East End.