Who are we?
Glasgow Short Film Festival became a Scottish Charitable Incorporated Organisation (SCIO) in August 2019, charity number SC049556. It is currently run by a board of four trustees, a non-voting company secretary, two permanent staff (one of whom is also a trustee) and a seasonal team of short contract staff and freelancers.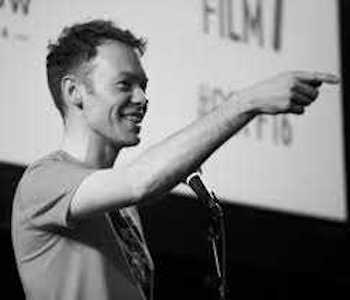 Matt Lloyd | Festival Director and Trustee
Matt has worked in film exhibition in Scotland for over two decades. He was short film programmer of Edinburgh International Film Festival from 2004 to 2008. His critical history of EIFF, How the Movie Brats Took Over Edinburgh, was published by St Andrews Film Studies in 2011. He has been involved in programming or producing several Scottish film festivals including two high profile Highland events with Mark Cousins and Tilda Swinton. Matt has directed GSFF since the 2010 edition. He's also made three short films, at least two of which were really really bad.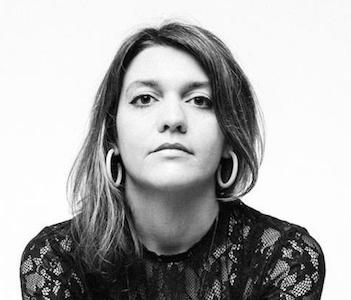 Sanne first joined GSFF in 2014, working for the festival in various capacities across production and programming. Aside from GSFF, she is part of the team at Vienna-based festival distribution and sales agency Square Eyes, where she works across their short film slate. She has worked as a programmer and producer for Document Human Rights Film Festival, also in Glasgow, and regularly freelances across curation and writing. Sanne sits on the Board of Trustees of Glasgow Artists' Moving Image Studios. She'd like to live in this Caribou video.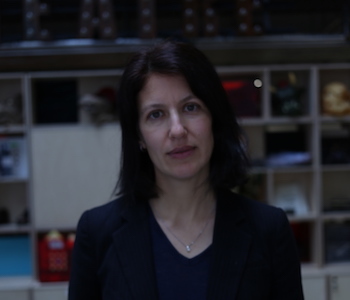 Charlotte Gross | Trustee
Charlotte's career began in the music industry, working in the Promotion and Marketing Departments of Virgin Records and Sony Music in Paris, Source Records in London and Soma Records in Glasgow. In 2004, she joined Scottish Ballet as Head of Marketing and Communications and significantly developed the organisation's digital presence. Charlotte joined the National Theatre of Scotland in January 2018 as Director of Audience and Media.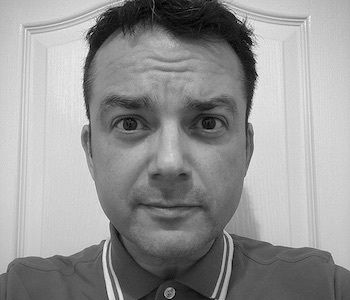 Lee Brazier | Trustee
Lee spent five years at FilmFour as a Creative Executive aiding development and production on a variety of titles including Shaun of the Dead, Sexy Beast and Gangster No. 1. Lee then set up Mr. B Films and Executive Produced the feature film Calibre which received the Michael Powell Award for Best British Feature Film at Edinburgh International Film Festival. Lee also produced the short Take the Shot for Northern Ireland Screen and Creative Scotland with co-producer Claire Mundell. The feature length version is scheduled for a Scottish shoot in 2022. Most recently, Lee Executive Produced the Richard Curtis written & Danny Boyle directed Yesterday for Working Title.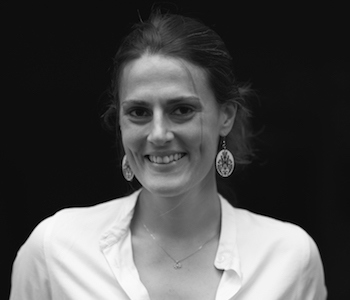 Violette Martin | Trustee
Violette started her career in Paris working in short film and children's TV production, before she moved to London and entered the wonderful world of distribution in 2008. She worked in short films distribution and broadcast before joining the international sales teams at BBC Worldwide and Sony Pictures Television. Between 2017 and 2022, Violette was been leading UK and international film sales for the BFI, working across their catalogue, helping past and current filmmakers' voices be heard. She is now working as Head of Distribution and International Sales at Film Soho/Studio Soho.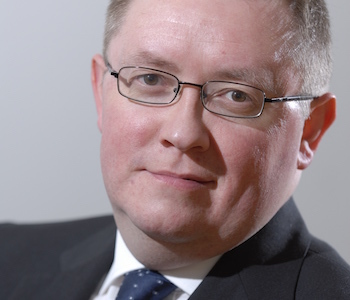 David Gattens | Company Secretary
David has been Finance/Commercial Director at Glasgow Film Theatre since December 2014. A Chartered Accountant by profession, his wider responsibilities include personnel, front of house, technical and retail. When asked, he tells polite company that his favourite film is Blade Runner, but really it is Blue Velvet.