Who are we?
Glasgow Short Film Festival became a Scottish Charitable Incorporated Organisation (SCIO) in August 2019, charity number SC049556. It is currently run by a board of four trustees, a non-voting company secretary, two permanent staff (one of whom is also a trustee) and a seasonal team of short contract staff and freelancers.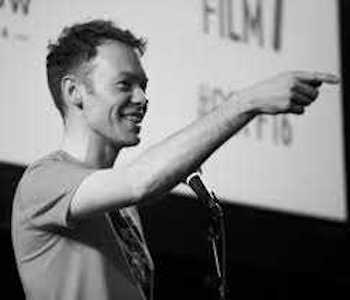 Matt Lloyd | Festival Director and Trustee
Matt has worked in film exhibition in Scotland for over two decades. He was short film programmer of Edinburgh International Film Festival from 2004 to 2008. His critical history of EIFF, How the Movie Brats Took Over Edinburgh, was published by St Andrews Film Studies in 2011. He has been involved in programming or producing several Scottish film festivals including two high profile Highland events with Mark Cousins and Tilda Swinton. Matt has directed GSFF since the 2010 edition. He's also made three short films, at least two of which were really really bad.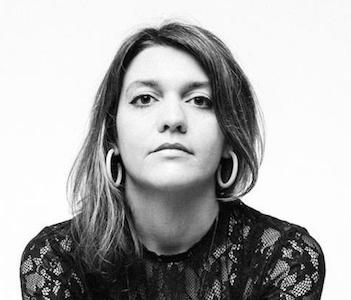 Sanne first joined GSFF in 2014, working for the festival in various capacities across production and programming. Aside from GSFF, she is part of the team at Vienna-based festival distribution and sales agency Square Eyes, where she works across their short film slate. She has worked as a programmer and producer for Document Human Rights Film Festival, also in Glasgow, and regularly freelances across curation and writing. Sanne sits on the Board of Trustees of Glasgow Artists' Moving Image Studios. She'd like to live in this Caribou video.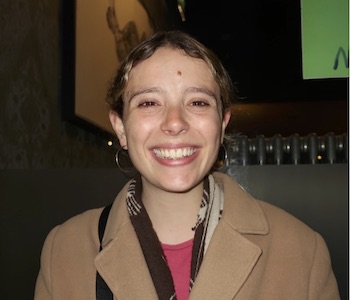 Grace is a recent graduate of the University of Glasgow where she studied English Literature and Film & TV studies. She enjoys working in Glasgow's film festival circuit, having helped Africa in Motion co-ordinate their short film competition, and was Glasgow Short's Films Assistant in 2022. She was also on Glasgow Film Festival's submissions team for their 2023 edition, and volunteers at Glasgow Women's Library helping with their heritage tours around the city. This year, she joins GSFF again as a submissions viewer and as Festival Co-ordinator.
Natalie is a moviegoing marketer based in Edinburgh. After graduating in 2019 with a Film & Media degree from Queen Margaret University, she took to advertising in agency and in-house roles. In 2020, she was chosen as a Youth Juror for Sheff Doc/Fest and managed to hold on to this 'hip' title until the 2021 edition. Her most recent appointment was on the marketing team for CMI Scotland, where she looked after campaigns for Belmont Filmhouse, Filmhouse and the 75th Edinburgh International Film Festival. Nat is also very short - just like her favourite kind of films. 
Celeste is an Edinburgh-based multimedia artist interested in using collective design processes to build power in our communities. Having graduated from Edinburgh College of Art in 2022 with a degree in Illustration, Celeste engaged in housing activism and experienced co-operative living and organising while studying, out of which grew a keen interest in critical design pedagogy for social justice work. She has designed and facilitated creative workshops, hosts a 'crit' club at an art centre where she recently completed an artist residency, and has just joined the GSFF team to work on marketing and outreach for the '23 festival edition. Celeste is excited to help promote - and learn from - the creativity and talent in the short films featured!
Nancy Holt | Marketing Assistant 
After completing an English Literature and Film Studies degree in Leeds, Nancy moved to Glasgow in September to study a Master's in Film Curation at the University of Glasgow. As part of her course she's undertaking a work placement at GSFF, helping out with the marketing and outreach team in the lead up to this year's festival. Nancy is passionate about queer cinema, curating for diverse audiences and yummy vegan food.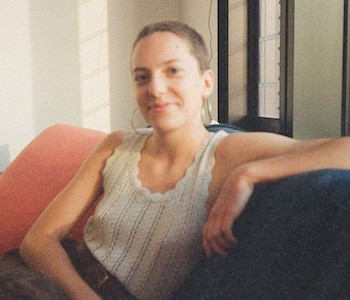 Milda is a recent graduate from the University of Glasgow with an MA in Film & TV Studies and Philosophy. They have previously worked as a short film programmer for Vilnius International Film Festival Kino Pavasaris and Africa in Motion. Milda's research interests include practices of community-oriented cinema and intersections between film and contemporary art. They are currently working as GSFF's Films Intern, developing independent projects and serving on the programming committee at Strange Field, a platform for creative experimentation at two locations in Glasgow's East End.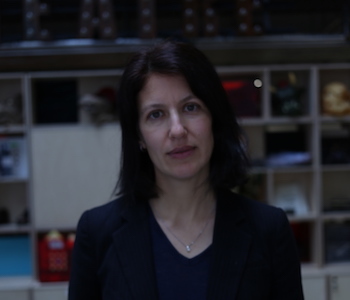 Charlotte Gross | Trustee
Charlotte's career began in the music industry, working in the Promotion and Marketing Departments of Virgin Records and Sony Music in Paris, Source Records in London and Soma Records in Glasgow. In 2004, she joined Scottish Ballet as Head of Marketing and Communications and significantly developed the organisation's digital presence. Charlotte joined the National Theatre of Scotland in January 2018 as Director of Audience and Media.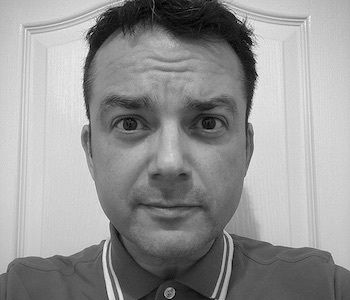 Lee Brazier | Trustee
Lee spent five years at FilmFour as a Creative Executive aiding development and production on a variety of titles including Shaun of the Dead, Sexy Beast and Gangster No. 1. Lee then set up Mr. B Films and Executive Produced the feature film Calibre which received the Michael Powell Award for Best British Feature Film at Edinburgh International Film Festival. Lee also produced the short Take the Shot for Northern Ireland Screen and Creative Scotland with co-producer Claire Mundell. The feature length version is scheduled for a Scottish shoot in 2022. Most recently, Lee Executive Produced the Richard Curtis written & Danny Boyle directed Yesterday for Working Title.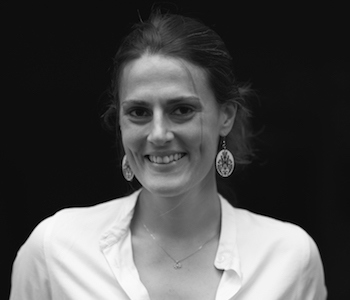 Violette Martin | Trustee
Violette started her career in Paris working in short film and children's TV production, before she moved to London and entered the wonderful world of distribution in 2008. She worked in short films distribution and broadcast before joining the international sales teams at BBC Worldwide and Sony Pictures Television. Between 2017 and 2022, Violette was been leading UK and international film sales for the BFI, working across their catalogue, helping past and current filmmakers' voices be heard. She is now working as Head of Distribution and International Sales at Film Soho/Studio Soho.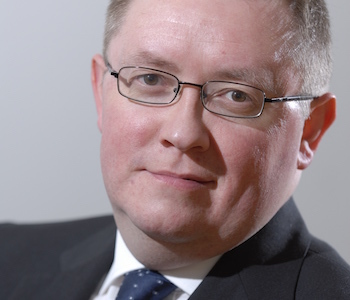 David Gattens | Company Secretary
David has been Finance/Commercial Director at Glasgow Film Theatre since December 2014. A Chartered Accountant by profession, his wider responsibilities include personnel, front of house, technical and retail. When asked, he tells polite company that his favourite film is Blade Runner, but really it is Blue Velvet.